RETURN MATERIAL
AUTHORIZATION
If there are any problems with Amphenol Antenna Solutions' products, please follow these steps and guidelines to facilitate a quick resolution.
This process is in place to reduce the downtime, eliminate unnecessary freight and minimize tower climbs.  To provide the best support, call Amphenol Antenna Solutions TECHNICAL SUPPORT TEAM (+1.828.469.1122) from the site to troubleshoot in real-time.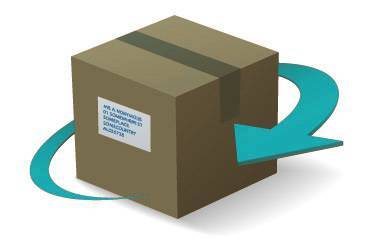 STEP ONE
Please prepare the following information before contacting Technical Support:
Name, phone number, email address, company name

Carrier/purchaser name

Type of product(s) – Antenna, RET, TMA, SCU, Smart Bias-T, etc.

Model and serial number of product(s) – pictures preferred

The original purchase order number(s) if available

Site name

Detailed description of the problem/issue

If the product is on the tower or ground

Pretest data if a new install

Relevant screen shots
STEP TWO
Contact a Technical Support Specialist via our website or by phone +1 (828) 469-1122.
The Technical Support Specialist will assist in troubleshooting the problem over the phone.

If Technical Support is unable to resolve the problem, they will assign a TSR # and forward the information to the RMA department.
STEP THREE
Fill out all relevant information on the RMA Form, have it signed by the original purchaser (or authorized representative), and return to the Technical Support department (support@amphenol-antennas.com). 
The RMA process cannot begin until the signed and completed form has been returned.

Once the form is returned, the Technical Support department will issue an RMA number and work with the RMA department to promptly issue a replacement and arrange for the return of the product for investigation.

Proper packaging and removal of the mounting brackets are required steps to follow to avoid any damage during transit.

Damaged antenna(s) and/or installed brackets affect our ability to test the antennas and will void the RMA.
RESOLUTION
It is recommended for the installation crew to again call Technical Support during the installation/testing of the replacement unit to ensure successful completion of the RMA process.
PLEASE NOTE
There are circumstances in which a Purchase Order and payment will be requested for the replacement antenna and freight costs.  These include:
If the original product has not been returned to Amphenol Antenna Solutions within 30 days of the replacement arriving

If the failure cannot be replicated once it has been received back at the factory

If units have been damaged either internally or externally